New Friendship Missionary Baptist Church
Marietta, GA
"A Loving Church With A Friendly Atmosphere"
We hope you find this website helpful and informative. If you are looking for a bible-based, exciting and dynamic house of praise and worship, please join us and experience the power of God as it is meant to be-full of love, friendship, and joy. Bring a friend!
January 17th, 2021
Sermon

by
Pastor A.L. Zollicoffer
Please continue to support the ministry.
You can send your tithe and offerings by clicking the link below.
You can also download the app right to your phone based off your operating system by clicking the link below.
Android: EasyTithe Mobile App
Apple - iPhone: Search EasyTithe in Apple App Store (no link available).
Don't miss out on any event at New Friendship MBC. We want to stay connected with you and the opportunity to fellowship.
Sunday's message and scripture
Today's message was brought by Pastor A. L. Zollicoffer from the book of James 1:1-4 KJV.
​
1. James, a servant of God and of the Lord Jesus Christ, to the twelve tribes which are scattered abroad, greeting.
2. My brethren, count it all joy when ye fall into divers temptations;
3. Knowing this, that the trying of your faith worketh patience.
4. But let patience have her perfect work, that ye may be perfect and entire, wanting nothing.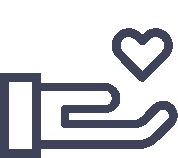 "Whoever is generous to the poor lends to the lord, and he will repay him for his deed."