New Friendship Missionary Baptist Church
Marietta, GA
"A Loving Church With A Friendly Atmosphere"
We hope you find this website helpful and informative. If you are looking for a bible-based, exciting and dynamic house of praise and worship, please join us and experience the power of God as it is meant to be-full of love, friendship, and joy. Bring a friend!
February 21st, 2021
Sermon

by
Pastor A. L.

Zollicoffer
Please continue to support the ministry.
You can send your tithe and offerings by clicking the link below.
You can also download the app right to your phone based off your operating system by clicking the link below.
Android: EasyTithe Mobile App
Apple - iPhone: Search EasyTithe in Apple App Store (no link available).
Don't miss out on any event at New Friendship MBC. We want to stay connected with you and the opportunity to fellowship.
Sunday's message and scripture
Today's message was brought by Pastor A. L. Zollicoffer from the book of Acts 17:16-23 KJV.
​
16. Now while Paul waited for them at Athens, his spirit was stirred in him, when he saw the city wholly given to idolatry.
17. Therefore disputed he in the synagogue with the Jews, and with the devout persons, and in the market daily with them that met with him.
18. Then certain philosophers of the Epicureans, and of the Stoicks, encountered him. And some said, What will this babbler say? other some, He seemeth to be a setter forth of strange gods: because he preached unto them Jesus, and the resurrection.
19. And they took him, and brought him unto Areopagus, saying, May we know what this new doctrine, whereof thou speakest, is?
20. For thou bringest certain strange things to our ears: we would know therefore what these things mean.
21. (For all the Athenians and strangers which were there spent their time in nothing else, but either to tell, or to hear some new thing.)
22. Then Paul stood in the midst of Mars' hill, and said, Ye men of Athens, I perceive that in all things ye are too superstitious.
23. For as I passed by, and beheld your devotions, I found an altar with this inscription, TO THE UNKNOWN GOD. Whom therefore ye ignorantly worship, him declare I unto you.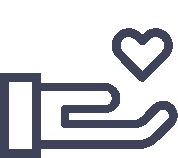 "Whoever is generous to the poor lends to the lord, and he will repay him for his deed."