"A Loving Church With A Friendly Atmosphere"
We hope you find this website helpful and informative. If you are looking for a bible-based, exciting and dynamic house of praise and worship, please join us and experience the power of God as it is meant to be-full of love, friendship, and joy. Bring a friend!
March 29th, 2020 Sermon

by
Pastor A.L. Zollicoffer
Don't miss out on any event at New Friendship MBC. We want to stay connected with you and the opportunity to fellowship.
Deacon's Ordination After 11am Service
Sunday's message and scripture
he knows what he's going to do
5 When Jesus then lifted up his eyes, and saw a great company come unto him, he saith unto Philip, Whence shall we buy bread, that these may eat?
6 And this he said to prove him: for he himself knew what he would do.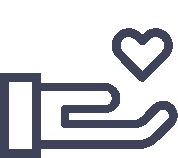 "Whoever is generous to the poor lends to the lord, and he will repay him for his deed."