"A Loving Church With A Friendly Atmosphere"
We hope you find this website helpful and informative. If you are looking for a bible-based, exciting and dynamic house of praise and worship, please join us and experience the power of God as it is meant to be-full of love, friendship, and joy. Bring a friend!
July 8th, 2020
Sermon

by
Pastor A.L. Zollicoffer
Please continue to support the ministry.
You can send your tithe and offerings by clicking the link below.
Don't miss out on any event at New Friendship MBC. We want to stay connected with you and the opportunity to fellowship.
Tuesday Night Bible Study is suspended until further notice.
Morning Prayer Meeting (via phone)
Wednesday Night Bible Study.
Sunday's message and scripture
"Who report do you believe"
Today's message was brought by Pastor A. L. Zollicoffer from the book of ISAIAH 53:1.
​
1Who hath believed our report? and to whom is the arm of the Lord revealed?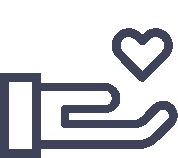 "Whoever is generous to the poor lends to the lord, and he will repay him for his deed."